Home
Gatherers Classroom Projects
Gatherers Classroom Projects
Create a Nature Journal Project – This is a required project for all Gatherers! You will bring your journals with you to Colony Ross. Begin by creating a Nature Journal. You can either make your journal from 'scratch' or you can purchase an empty sketch pad. You can use the following links for instructions on making your own paper.
In your journal, make a page for each specimen you find — trees, flowers, berries, fruits, nuts, and seeds. You may take a single sample from each and press it into your journal. Create detailed accounts of the following –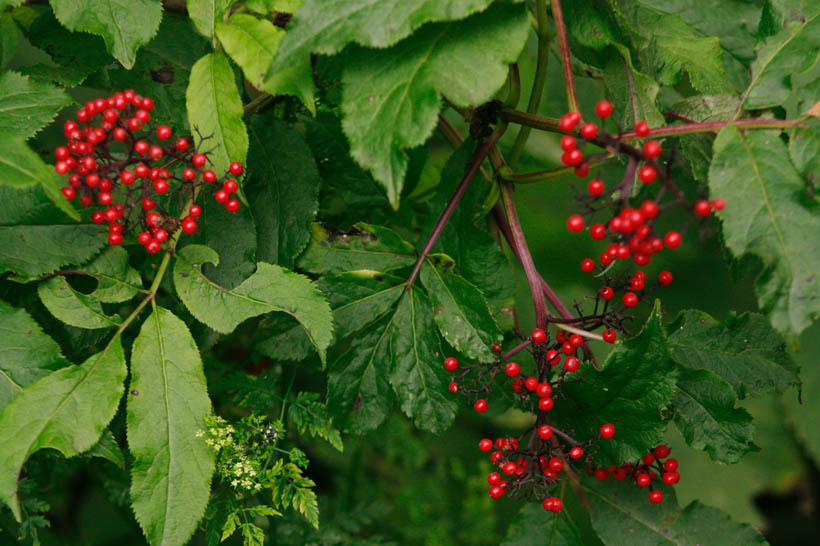 What you find
Where you find it
The date you find it
What stage of its development you find it — dormant, sprouting, ripe, etc.
Its potential uses — medicinal, edible, art-related, etc
Is it dangerous for humans or animals to handle or eat? For example, the Red Elderberry (Sambucus racemosa var. racemosa) and Oleander (Apocynaceae) shown in the images here are extremely toxic
You may also do leaf printing in your journals. Here is a link that provides instructions to make this an art and science learning project. This is an activity that can be done with fallen non-toxic leaves at Colony Ross
Add to your journal any findings on the experiments you conduct — what worked; what didn't work so well; how you might do it differently next time — and make drawings of the ideas occurring to you that you might like to explore further. Leave room after your initial entries so that you can add to your findings once you've returned home from your seven years at Fort Ross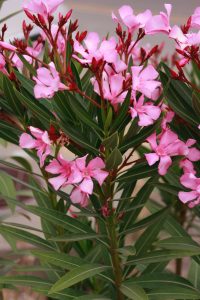 Gatherers Research and Foraging – Research what kinds of plants will be growing in the vicinity of Colony Ross at the time of year you plan to visit. As you take your hikes throughout your 'seven years of service' at Colony Ross — perhaps during your hike in from Reef Campground — identify for others what plants you're finding and what you know about their properties.
Make notes in your Journal of finished designs you might like to create on your handmade paper while visiting Colony Ross. You might consider creating designs of the flowers you've collected, the animals you came across while collecting, a favorite animal that you didn't come across while you were foraging, or anything that most interests you about what you're learning of life and the local environment that would have supported you as you lived near/at Colony Ross in the early 1800's.
Look through the Gatherers Project pages and plan your classroom and project preparations according to your chosen projects.
Suggested Resource – The Bay Area Forager by Mia Andler and Kevin Feinstein is a wonderful book for further research. We often carry this in our bookshop.
Creating Songs and Stories – Create your own Songs and Stories to honor what you find in your environment — the earth, the ocean, plants, animals, family, elementals, etc. Record as much of your song or story as you can in your journal so that you might share it with others during your 'Seven Years of Service' at Colony Ross.
Seasonal Gathering –
Here is a list of traditional California Native activities according to season, from Tending the Wild, Native American Knowledge and the Management of California's Natural Resources by M. Kat Anderson. Allow this list to give you ideas as to what you might find in your own area during the different seasons.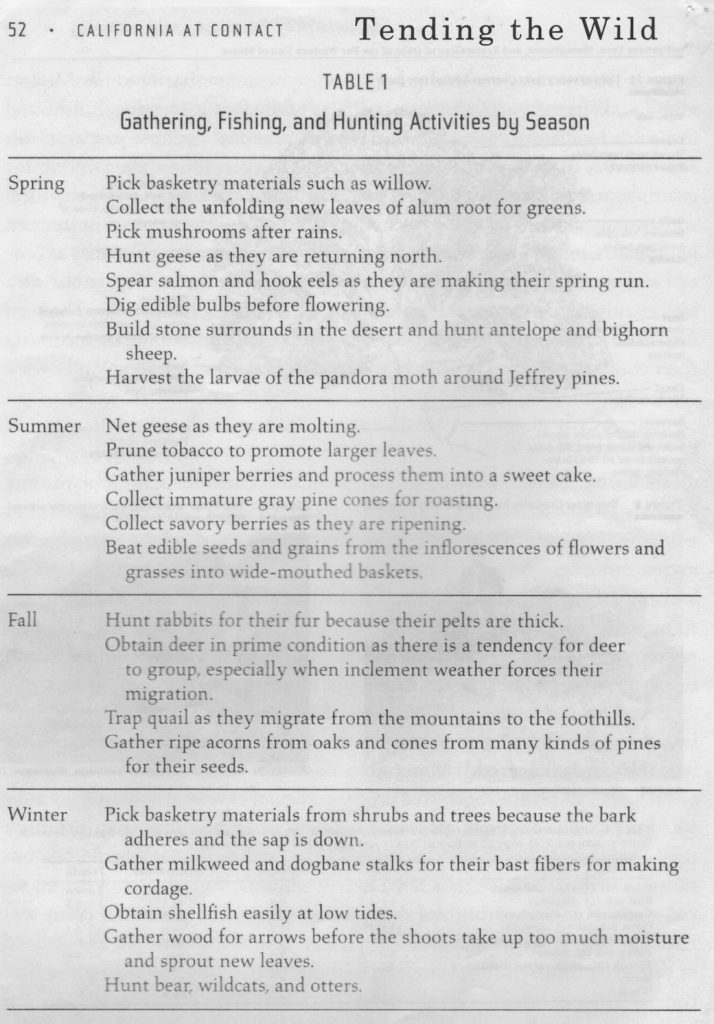 Food for Thought – What else might you be foraging for and what might you be using these materials for?