Notice: The ELP webpages have been updated for 2023-2024. They are under final review. Thank you!
Home
Teacher Role Play Characters
Teacher Role Play Characters
Managers of Colony Ross –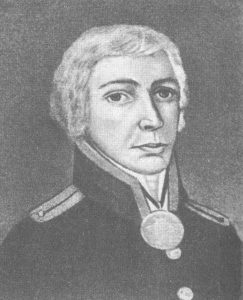 Ivan Aleksandrovich Kuskov – A Russian born in Tot'ma in 1765. In 1790 in Irkutsk he joined the first fur company, the Shelikov-Golikov company, which later became the Russian American Company. He worked with Baranov in Alaska establishing redoubts (forts) and settlements. He also led hunting parties. In 1808, Baranov sent Kuskov to California with two vessels. In December of that year he arrived in Bodega Bay. They hunted the sea otters with a "good catch". They returned to Sitka in August of 1809. In 1811, on the ship Chirikov, Kuskov made his third trip to California. He brought with him 25 Russian artisans and 60 Native Alaskans with 40 baidarkas for sea otter hunting. He remained at the Ross colony until 1821. He established trade relations with the Spanish, the British, and the American merchants. He established ranches and promoted sea otter hunting along the California coast. In 1822 he left Company service after 31 years total. He returned to Tot'ma with his new wife, where a few months later he died. They had no children.
Karl Ivanovich Schmidt – Born in Finland June 2nd, 1799. In 1817 at 18 years of age, he traveled to Russian America (Alaska) as a passenger on the brig Kamchatka, with Golovnin. He arrived in 1818. He was hired by the Russian American Company to look after the artillery, the arsenal, and the library for 1,000 rubles above normal salary. In 1819 he sailed with the Company to the Sandwich Islands on company business. In 1820 Schmidt was appointed as manager of the Ross Colony at 3,000 rubles a year. He sailed on the brig Il'mena to Alta California, his new post. He knew the Spanish language and assisted Khlebnikov in trade relations with the Spanish. He managed Ross from 1821 to 1825. He started shipbuilding, expanded agriculture, and did some exploring up the Slavianka River (Russian River). However, Schmidt was careless with the Company records and books. He returned to Sitka as arsenal and port officer. In 1826 he was sent to Russia. He served for another 30 years or so and than retired from the service in 1861 as Captain 2nd Rank.
Pavel Shelikov – A Russian who in 1821 worked in the Moscow office for the Russian American Company. He violated Company trust, so as rehabilitation at his own request, he was sent to the colonies in Alaska. He arrived in January 1823 and worked under Murav'ev. In 1825 he was to replace Karl Schmidt. He arrived at the Ross Colony on the brig Elena. He continued the efforts in seal hunting, agriculture, making of cheese and butter, and the sale of redwood planks. He left the Ross colony in 1830 for Sitka.
Peter Stepanovich Kostromitinov – A Russian who was the eldest of three brothers, all in Company service. He worked in the Alaskan colonies in 1827. In 1829 he was sent to the Ross settlement where he took over as manager in 1830. He served as the Ross manager until 1836, when Rotchev took over. He returned to Sitka. In the summer of 1851 he sailed to San Francisco on the Kniaz Menshikov where he became RAC commissioner. And in 1852 became Russian Vice Consul. He left this position in 1862 and returned to Russia with his wife and six children.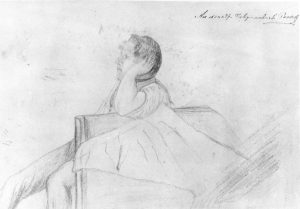 Aleksander Gavrilovich Rotchev – A Russian writer, poet, and linguist. He went to the University of Moscow for training and there he married Princess Elena Pavlovna Gagarina in 1828. He joined Company service in 1835. In 1836 he left Sitka on the brig Sitka for Bodega Bay, Monterey, and San Francisco. He returned to Sitka. In 1838 he then sailed to California with Elena and possibly three children. He met John Sutter, who eventually bought the buildings, cattle, horses, and all other improvements belonging to the RAC.
Elena Pavlovna Gagarina Rotcheva (Ye-lain'a Pahv'lov-na Ga-gar'in-a Rot'chyev-a) – A Russian woman married to Aleksander Gavrilovich Rotchev, the last manager of Ross. She brought with her to Ross her fine belongings, her piano, and library. They were known by visitors for their great hospitality, their cuisine, the Princess' skill at the piano, and the creation of an atmosphere of gentility and refinement in this remote outpost.