Home
Marine Ecology Program
Marine Ecology Program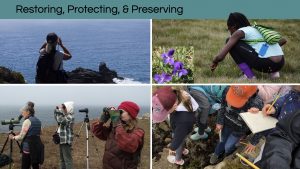 Distance Learning Application <<>>
Fort Ross Conservancy now offers distance learning opportunities! We want to support California teachers and parents by bringing the park to you through a one hour distance learning program.
We know the last few months have been incredibly difficult and there are still many unknowns related to the 2020-2021 school year. But there is one thing we do know – outdoor education is essential to the health, happiness, and development of all our youth. With the chaos of Covid-19, now more than ever, our students need to experience nature. We are here to work with you to bring nature to your classroom by providing an interactive trip to Fort Ross your students will never forget.
Read more about our Distance Learning Experiences
---
Fort Ross Conservancy offers one-day or overnight Marine Ecology Programs (MEPs) for elementary, middle, high school, and undergraduate students.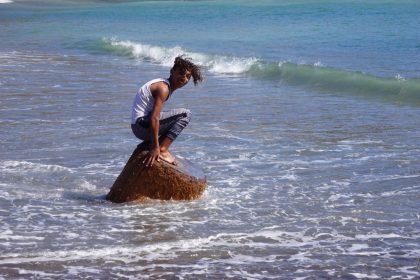 Situated on a pristine stretch of Sonoma County coastline, Fort Ross and Salt Point State parks boast abundant marine mammals, rocky intertidal zones, sandy beaches, and waters now protected by Greater Farallones National Marine Sanctuary. Fort Ross also has significant cultural history, with its historic buildings and exhibits telling the story of 19th century seafaring and fur trading. At Fort Ross we witness the human impact of resource exploitation and its subsequent intermittent recovery. This intersection of natural and cultural history helps to teach ocean stewardship and resource management through the long lens of history.
Overnights – Groups spending the night will be camping at one of the beautiful State Park campgrounds, or sleeping inside the buildings of the historic fort compound if available.
---
FRC's Marine Ecology Program provides an experiential and exciting outdoor educational field trip for students, including: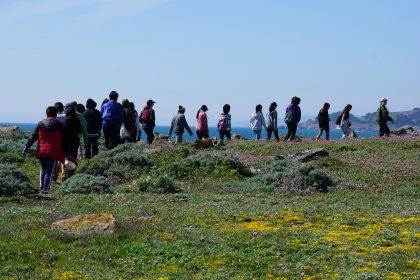 Learning how to engage in hands-on marine mammal observation, identification, and survey,
Exploring the diverse and fragile intertidal zone and its beautiful life forms,
Keeping a field journal to record scientific data, thoughts, and sketches,
Studying current and historic ecological interconnections,
Discussing the importance of biodiversity and marine conservation,
Team building and collaborative learning in an outdoor classroom setting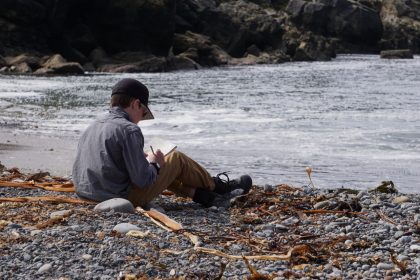 Marine Mammal Monitoring – Students learn about the different species of marine mammals along our coast and practice identifying them. After an introduction to citizen science and our monitoring methods, students survey our resident pinnipeds (harbor seals, California & Steller Sea Lions) using spotting scopes and binoculars to further hone their observation skills.
Rocky Intertidal Zone – Tidepooling provides hands-on exploration of the unique landscape and diverse species that live within the rocky intertidal zone. By immersing ourselves in this environment, we observe the balance between these small yet significant creatures and their habitat, and how this balance affects the whole intertidal zone, the large marine mammals, and our entire coastal ecosystem.
Cultural History, Biodiversity, & Conservation – We explore the rich, cultural history of Fort Ross. Visiting historic and re-created structures, we learn about the diverse peoples who lived and worked here, including the Kashia Pomo, the Russians who established "Fort Ross," and the skilled Alaska Native hunters. By examining the cultural history of Fort Ross we look at how human practices impact the environment and natural biodiversity. Through observations made during our activities in the field, we ask questions and discuss factors contributing to what we are witnessing, covering topics such as threatened and recovering populations and how interdependencies across species affect the wider marine food web.